Augmented reality provides new opportunities for businesses and organizations to organize virtual events. Bring your event, concert, or exhibition to the comfort of people's homes. They will be astounded by the combination of innovation, unexpected presentation, and immersive experience.
Virtual Business Event 
How can you set yourself apart by organizing an impressive and high-quality business event? Choose an VR environment and surprise your clients, partners, or employees by allowing them to attend your business event in the comfort of their own living room. Add interactive elements such as 3D objects, video, and your slides; this will make your business event interactive, resulting in high viewer engagement.
Product Release Event
Traditional retail and e-commerce websites have reached a limit that must be overcome because they do not provide enough direct information for online shoppers, particularly those looking for furniture, clothing, shoes, jewelry, and other decorative items. Including augmented reality in future clients' customer journeys will result in higher conversion rates, whether this is done by visualizing products in 3D or by presenting your assortment with a holopresenter.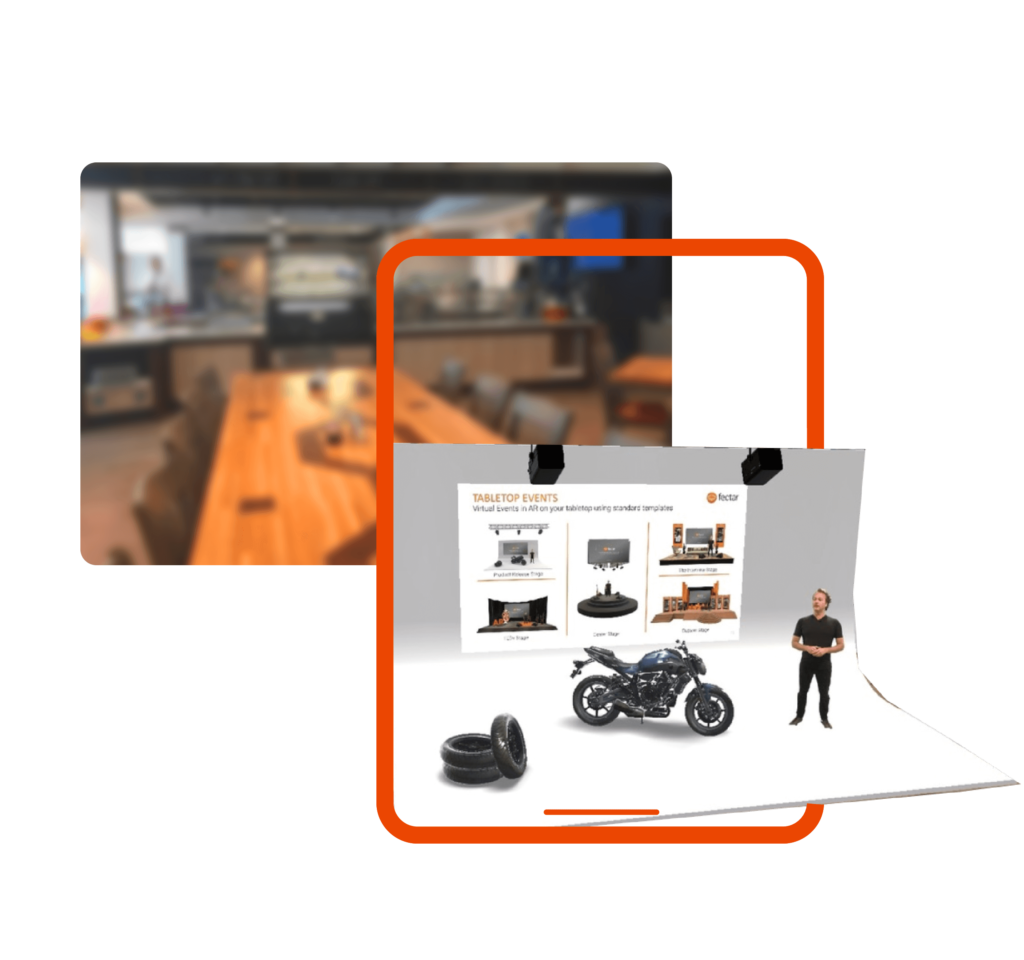 Virtual Concert
AR can replicate an event as an immersive real-world experience and introduce the event experience to a wider audience community in locations all over the world. A virtual experience may be built in the user space using immersive 3D exhibition displays, allowing the viewers to connect and enjoy the event from the comfort of their own home, regardless of where they are in the world.
Tabletop training
Digital product training and sales training can be tedious; make it immersive, and it will be more enjoyable and effective. There will be no more paper or video instructions, but instead real immersive learning possibilities by adding a digital layer to the real world.
ARtist @ home
Bring your artist to the home of a fan, possibly through augmented reality! An artist can be placed in someone's home with a single click… a fantastic experience. Take a photo or video with your icon and share your experience on social media.